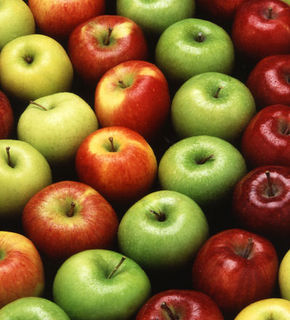 In the next installment of my recipe series, here is my apple ale recipe, which I am calling New England Apple Ale. I wanted to make a full-bodied beer, that made you think of apples (and cider, and apple pie). I wanted this to hold its own as a beer first, rather than a beer-cider hybrid, or a sickly-sweet fruity beer. I think I pulled this off.
The apple notes are strong, but they are balanced by the toasty notes from the roasted barley. The cinnamon and nutmeg in this recipe are dialed down from the last iteration of this beer I brewed, and I think that helps a lot. It still reminds you of apple pie, without completely being one.
This recipe took 3rd place in the 2008 Sam Adams Tour Center homebrew contest.
Read on for the full all-grain recipe.