Yesterday, I got an email recounting an amazing story from Jakob from the 2nd Battalion 7th Marines. He created a site for members of his unit to keep in touch after returning home from overseas.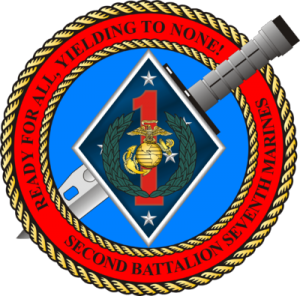 Hey Patrick,

I really appreciate your map customizer. If you go to my website you can see that I used it to plot the location of the Marines from my unit. My unit, 2/7, has been especially burdened with suicides. We use the map to find each other for simple gatherings to have the same brotherhood we had in the past. But it has an even more important role. It allows me to find Marines in the area of a Marine in need. I thought you should know that your map customizer recently played a significant role in saving a good man's life. One of our brothers was on the brink of suicide and we were able to find other Marines in his area in time to get him help. Thank you so much for what you made. We are very grateful.

Thanks you,
Jakob Willmann
2nd Battalion 7th Marines
This is a truly heartwarming story of people helping each other in their darkest hours. I'm thrilled that MapCustomizer was able to play a role in saving a life. Of course, it was the other Marine nearby that really saved that man; my site can't take much credit here. Still, it is amazing to see the positive impact that the site has had. I get lots of emails from people thanking me for the site, saying that it makes their lives or jobs easier, but this is something else entirely.
It is also a somber reminder of how little we do in our country to take care of our returning service men and women. I'm glad that Jakob created this network of Marines for his Battalion, but we should do more to support them, as a society.
To find out more about the issues facing veterans as they return home, please check out the Verteranology podcast. If you want to help, please consider donating to the DAV or Fisher House.
To Jakob and all the other service men and women returning home: Thank you for your service to our country.